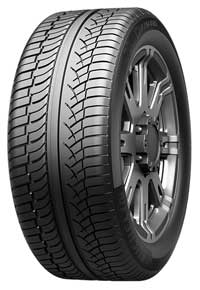 Michelin 4x4 Diamaris
Key Features
High-Speed Confidence[2]
Excellent Wet Grip, Outstanding Dry Grip
Chosen by Some of the World's Best Vehicle Manufacturers
Michelin® always aims to bring together multiple performances.
BAZ Technology™ helps increase stability and responsiveness on the highway by maintaining the tire's shape at high speeds.
Tread compounds derived from our ultra-high performance sports car tires provide exceptional wet grip and industry leading dry grip.
The choice of such preeminent SUV and Crossover manufacturers as Volkswagen and Porsche.
At MICHELIN®, we continuously push safety, durability and fuel efficiency, and even more performances, all at the same time and with no trade-offs. That's what we mean by MICHELIN® Total PerformanceTM, which has and will always be our difference on every tire.
*Mileage Warranty Exceptions: Split fitments – If your vehicle has tires of different sizes on the front versus the rear axles, your tires cannot be rotated as recommended. Therefore, the mileage warranty on each rear tire will cover half the number of miles as the standard mileage warranty for that particular tire line. ZP (Zero Pressure) tires – The maximum mileage warranty for ZP tires is 30,000 miles.
[2] Exceeding the safe legal speed limit is neither recommended nor endorsed.
Vehicle Category: Light Truck/SUV
Performance Category: Performance Summer
Contact Us About This Tire
1 Available Sizes
Size
Load/Speed Index
Run Flat?
Overall Diameter
20"
275/40R20
106Y
28.80"