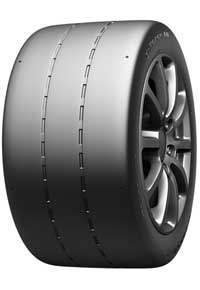 BFGoodrich g-Force R1
Key Features
Consistent perfromance for duration of sprint race with limited fall-off
Razor-sharp steering response
Competition Ready
Race proven tread compound offers consistent grip from green flag to checker to achieve the quickest lap times.
g-Control™ sidewall inserts generate tremendous cornering force with excellent driver feedback.
Minimal break-in required; molded at 4/32-inch tread depth; no shaving required.
Vehicle Category: Passenger
Performance Category: Performance Summer
Contact Us About This Tire
8 Available Sizes
Size
Load/Speed Index
Run Flat?
Overall Diameter
16"
275/45ZR16
94W
25.70"
17"
225/45ZR17
84W
24.80"
235/40ZR17
84W
24.20"
245/40ZR17
86W
24.20"
18"
225/40ZR18
83W
24.90"
245/40ZR18
88W
25.40"
275/35ZR18
87W
25.40"
285/30ZR18
86W
24.90"