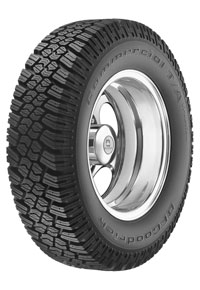 BFGoodrich Commercial T/A Traction
Key Features
Ideal for less-than-ideal roads.
Made for extreme snow and ice.
Tread designed for snow, mud and practically any conditions (suitable for drive axle or both axles on trucks that spend time off-road).
Molded to accept studs when conditions demand the ultimate in traction.
Vehicle Category: Light Truck/SUV
Performance Category: Winter
Contact Us About This Tire
5 Available Sizes
Size
Load/Speed Index
Run Flat?
Overall Diameter
16"
215/85R16
110/107Q
30.20"
225/75R16
115/112Q
29.30"
235/85R16
120Q
31.60"
245/75R16
120/116Q
30.60"
265/75R16
123/120Q
31.80"